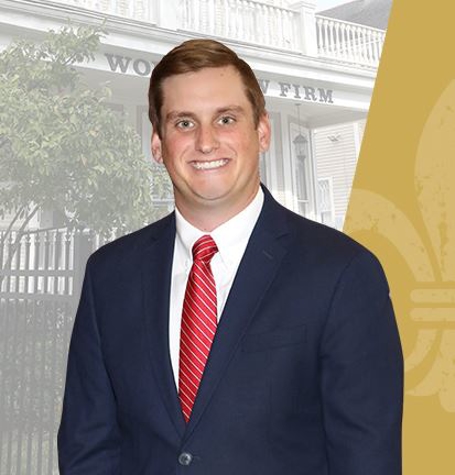 Jeff Gasser Trial Attorney
Bio
Jeff Gasser is an attorney at The Womac Law Firm. Jeff practices civil litigation with a concentration in the areas of catastrophic personal injury, 18 wheeler accidents, general motor vehicle accidents, and property damage claims.
Jeff is a native of Metairie, Louisiana. He earned a Bachelor of Science Degree in Marketing with a Minor in Personal Investment from Louisiana State University and received his law degree from Loyola University New Orleans College of Law. Jeff started as an intern with The Womac Law Firm in 2014. He then worked as a file clerk in the summers during college until he graduated from law school.
When Jeff is out of the office, he enjoys spending time with his friends and family and watching Saints, Pelicans, and LSU games.
Personal
Admitted to the Louisiana Bar
Education
Louisiana State University, B.S.
Loyola University New Orleans College of Law, J.D.