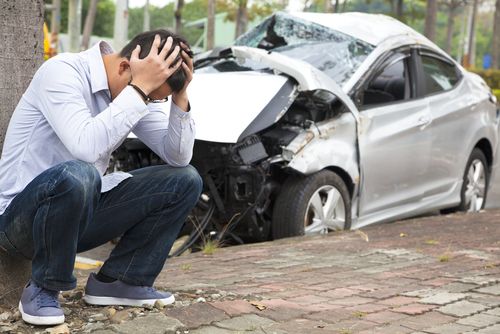 Not everyone on the road has the proper insurance coverage, which can become an issue when they are involved in an accident. If you or a loved one has been injured in a car accident with an uninsured motorist, you are likely concerned about how to obtain the compensation you deserve. While there is a common misconception that the person you were injured by must have insurance in order for you to recover anything, this simply isn't the case.
In these situations, there are two options to fight for the compensation you are entitled to. One option you have is to personally sue the uninsured driver for damages. However, this may not result in the outcome you are looking for. Getting into a lawsuit with an individual may be financially draining, especially if the person you are suing does not have the financial resources to pay you in the first place.
The second and more common approach is to file a claim with your own car insurance company, under your uninsured motorist coverage. It is always a good idea to carry such coverage on your policy. This coverage is meant to protect you in these very situations, as it will cover your damages and injuries with the help of your own insurance company.
Contact Our New Orleans Personal Injury Lawyers
If case of an injury or accident with an uninsured motorist, our New Orleans personal injury attorneys at The Womac Law Firm want to advocate on your behalf. We know your insurance company may be hesitant to pay you what you deserve. Our trusted legal team has the skill, knowledge, and experience necessary to fight for justice on your behalf.
Contact The Womac Law Firm by calling (504) 470-3935.