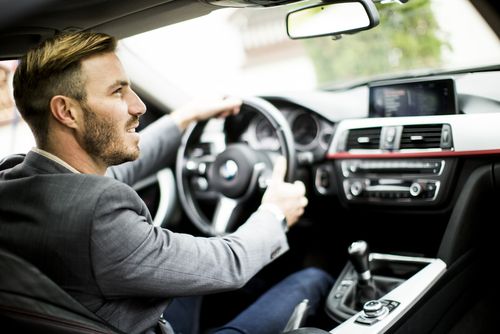 Every year, 1.3 million people across the world die in car accidents. That's about 3,287 deaths daily. Despite our attempts to remain safe while driving, there isn't much we can do to prepare for the actions of other drivers. However, becoming aware of your vehicle's safety features can help you avoid injury or death in a serious wreck.
Headrest: Many people don't know this, but the headrests in your car are not there for their aesthetic qualities. Rather, their purpose is to help prevent neck injuries. Although most vehicles have certified headrests for the front seats, the backseats often do not. Consider this issue before purchasing your next vehicle.
Antilock Brake System: ABS prevents your wheels from locking up when you're forced to suddenly brake. Not only does this give you more control over the vehicle, it can also help when steering around a hazard in the road.
Stability Control: Most new cars come standard with an electronic stability control system. This system detects if the driver is under- or over-steering and adjusts to keep the car on a straight trajectory.
All-Wheel Drive: Vehicles with all-wheel drive have greater traction and control, especially in off-road conditions. This safety feature distributes equal power to both the front and rear wheels.
Airbags: According to the Insurance Institute for Highway Safety, frontal airbags reduce the risk of driver fatalities by 29%. Both front and rear airbags significantly enhance the safety of drivers and passengers. Most modern vehicles will have this feature in standard models.
If you've been injured in a car accident, contact our New Orleans car accident attorney to find out how we can help. Our firm is passionate about protecting the rights of accident victims and will fight for the justice you deserve. Call (504) 470-3935 to schedule a free case evaluation today.