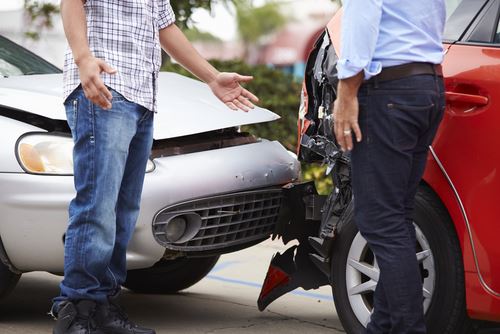 Apologizing is a common way of showing respect and empathy for a person. It has the ability to disarm others of their anger and helps prevent further misunderstandings. So it's only normal that you feel the need to apologize after a car accident, not because it will undo the wreck, but perhaps in an attempt to lessen any negative effects that come from the crash.
Unfortunately, your sincerity may come at a cost.
After a car accident, you should never apologize to the other driver(s), their passengers, the police, or an insurance company agent. Why? Because your apology or admission of fault can be used against you later in a lawsuit, even if you are innocent. If another person writes down or records your exact words, your statement will most likely be admissible as evidence.
So what should you do instead? Instead of apologizing, start by asking if everyone is okay. This isn't admitting fault and those words typically can't be used against you. When the police talk to you, give a purely factual rendering of the events as you remember them. Any detailed accounts of the event should not be made until you have had time to figure out what really happened and consult with a legal expert to determine the best course of action.
If you have been injured in a wreck, contact our New Orleans car accident lawyers at The Womac Law Firm. Personal injury claims can be complex but an experienced attorney can fight on your behalf while you face the road to recovery. We can help you receive compensation for medical treatments, hospital bills, pain and suffering and property damage.
Call (504) 470-3935 or contact us online for a free consultation.