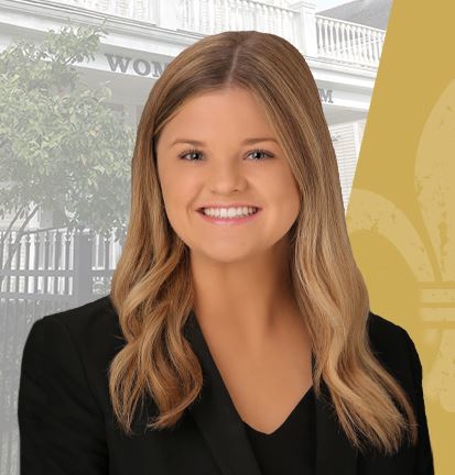 Ashley Bowman Fischer Trial Attorney
Bio
Ashley C. Bowman Fischer is an attorney at The Womac Law Firm. Ashley practices civil litigation with a concentration in the areas of personal injury, motor vehicle accidents, and property damage claims.
She graduated with a Bachelor of Arts in Political Science from the University of New Orleans and attained her Juris Doctor from Loyola University New Orleans College of Law.
She began working for The Womac Law Firm in 2013. During law school, Ashley was a member of the Advocacy Center Moot Court program and served as a student practitioner in the Children's Rights and Family Law Clinic with the Stuart H. Smith Law Clinic and Center for Social Justice.
Ashley enjoys spending time with her husband and son and baking bread and sweet treats.
Personal
Admitted to Louisiana Bar
Education
The University of New Orleans, B.A.
Loyola University New Orleans College of Law, J.D.