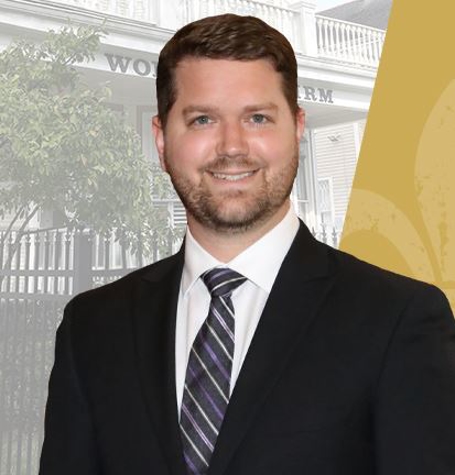 Jerry Lassalle Trial Attorney, Trial Attorney
Bio
Jerry Lassalle, a native of New Orleans, is a trial attorney at Womac Law Firm. Mr. Lassalle practices in the area of civil litigation with a concentration in the areas of catastrophic personal injury, 18 wheeler accidents, company car accidents, general motor vehicle accidents, medical malpractice, and slip and falls.
Mr. Lassalle earned a Bachelor of Arts degree in business law and business management from Tulane University and a Juris Doctor from Louisiana State University. While at LSU Law, Mr. Lassalle served as a member of the Moot Court, Trial Advocacy, and Arbitration teams.
Personal
Admitted to Louisiana Bar
Education
Tulane University B.A. in Business Law and Business Management,
Louisiana State University Law School, J.D.