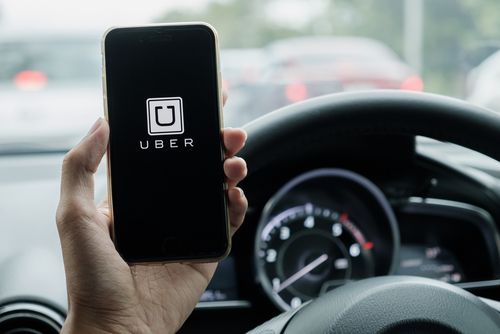 Increasingly popular, Uber and Lyft are ridesharing apps that have made the process of transportation more efficient than ever. More accessible than taxis, people find themselves using Uber or Lyft as a means to run their daily errands, go to the airport, or even in place of driving their own vehicle. In accordance with the overwhelming popularity of the use of these services, Uber and Lyft drivers are not immune to car accidents, which can lead to a number of questions regarding responsibility or liability in case of an injury.
As the ridesharing industry is so new, laws will likely become more concrete in the coming years. As a driver of these vehicles, your insurance won't necessarily cover you as you are technically on the job. In some cases, Uber or Lyft's insurance carriers will handle the issue. However, as an independent contractor, you may be expected to have your own insurance cover any costs.
As a passenger in an Uber or Lyft, the ridesharing company may cover your injuries through their insurance policy. In the event these insurance policies are the first line of defense, they cover up to $1 million in expenses. This applies to third parties as well.
Contact Our New Orleans Personal Injury Lawyers
Have you been injured in an Uber or Lyft accident? Whether you are a driver, passenger, or third party who was simply sharing the road, you may wonder how your injuries and damages will be covered following an accident. Our New Orleans personal injury attorneys at The Womac Law Firm will handle the complexities of your case for you, helping you find resolution to even the most complicated of situations.
Interested in reaching a member of our firm? Don't hesitate to call us 24/7 at (504) 470-3935.