Attorney Edward J. Womac, Jr. Honored at 2018 YLC Role Model Awards Gala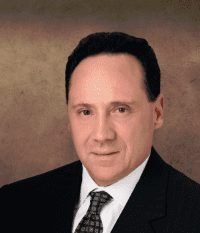 Our very own Edward J. Womac, Jr. has been recognized by the Young Leadership Council for his contributions to the lives of children, students, and aspiring lawyers in New Orleans and the surrounding area. In addition to fighting for the rights and fair treatment of injured people, Attorney Ed Womac has made significant investments in the future of the New Orleans community and its students. Some of his most notable gifts include:
Support for local recreation departments
Support for several Orleans and Jefferson Parish playgrounds
Partnership with the New Orleans Pelicans to give tickets to underprivileged kids
Establishment of the Edward J. Womac, Jr. Endowed Professorship in Energy Law at Louisiana State University
Expansion of the Loyola Law School Incubator Program for pro bono legal work
Donations to Archbishop Chapelle High School, Archbishop Rummel High School, and St. Philip Neri School
Providing career advice and counsel for students through the Power Ties Career Awareness Program with the Young Leadership Council
These are just a few of the things Attorney Ed Womac has done to improve the future of students and children in Louisiana. He was recently celebrated for his contributions at the YLC Role Model Awards Gala, and we are pleased to have had the privilege of participating in this wonderful event and celebrating the work of the YLC in this community.
We Serve Injured People in New Orleans
At The Womac Law Firm, we serve our friends and neighbors in New Orleans and the surrounding area by providing effective representation and wise legal counsel following serious injuries. We help people who have been hurt in car crashes, motorcycle accidents, and other harmful accidents caused by the negligence of another person or entity.
Connect with a New Orleans personal injury attorney by calling 504-486-9999. You can also send us a message to schedule your consultation.